Geplaatst op
Geplaatst in Party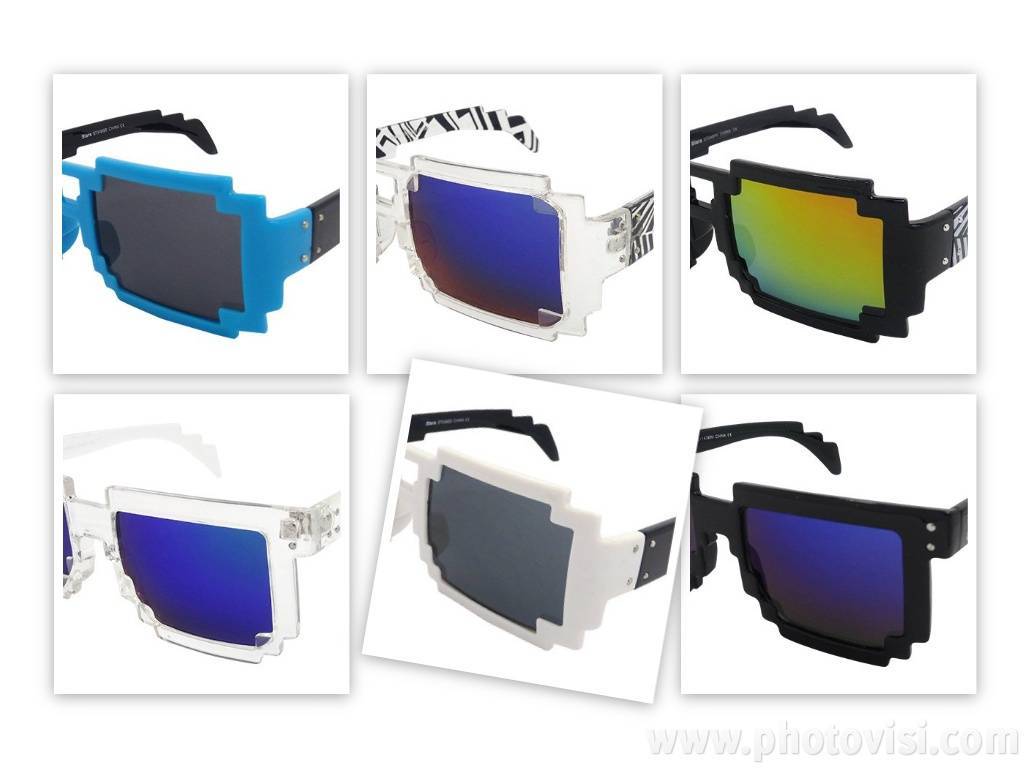 There are different kinds of sunglasses, with some types are made with a novel design intended for video game enthusiasts. One of the most popular types of these video game fashion are the Mario pixel sunglasses. These are sunglasses that are fashioned with an 8 bit pixel design, such that they look like something that came out of a video game with 8 bit graphics. It's a great piece for those looking for a unique accessory for their everyday outfit, but it can also be great to wear on parties and special occasions.
Most of the Mario pixel sunglasses will have a flat top frame complemented by the angles and edges of the pixel design, which means that they will complement round faces really well. But some of these sunglasses have more rounded versions without necessarily sacrificing the design's pixel appearance. So these designs are still cool for all sorts of people.
Another thing to remember about the Mario pixel sunglasses is that they usually sport single and solid colors. This helps them stand out when you wear them and make the pixel appearance stand out more. This is because what makes the pixel design so beautiful is that they stick our of you face rather than wrap around it. Choose from a wide variety of bright colors that you can use.
Some Mario pixel sunglasses will have pictures of Mario characters on the temples, which is also an attractive feature of some of these glasses. They're a good way to deviate from the usual single color design.
While most people think that video games are for kids, the Mario pixel sunglasses come in sizes that fit adults. They're great for those times when you just want to dress simple and fun, especially on the weekends.
Also, not all of the Mario pixel sunglasses have dark shade lenses. There are many colors available to choose from. Many of these sunglasses provide really good protection from the rays of the sun, so you stay healthy while you're stylish with these sunglasses.
Some say that the Mario pixel sunglasses can be pretty nerdy or geeky, but that doesn't mean they can't be cool. Coming up with the right outfit to match these glasses in color, design, and theme, and you'll be sporting a look that's awesome in 8 bit graphics. They're ideal for those who plan on sporting a modern but fun look, as opposed to the modern and professional or serious look. On the other hand, some of these 8 bit sunglasses can look very vintage and might even be appreciated when worn on a video game convention.
So if you love your 8 bit graphics, incorporate a bit of pixel style in your look. These sunglasses are pretty easy to find, and much easier to wear. All in all, the Mario pixel sunglasses can be really fun additions to your sunglasses collection.


View and buy here Mario Pixel Glasses